Susan Barrett
Based in County Kerry, Susan Barrett provides a range of mindfulness courses and workshops to the general public, including Mindfulness Based Stress Reduction (MBSR), Introduction to Mindfulness and Mindfulness and Self Care.
Susan received Teacher Certification from the Center for Mindfulness, (CFM), University of Massachusetts Medical School (UMass) and has assisted with the delivery of CFM's training programme in Ireland.
Susan also provides regular workshops and presentations to a wide range of voluntary and community organisations as well as to the private and public sectors. These sessions focus on supporting healthcare, education or business practitioners to establish a practice of mindfulness and self-care in their working and personal lives.
Susan has been committed to a practice of Mindfulness Meditation for almost 30 years, during which time she has facilitated a weekly meditation group and attended many silent retreats. She has a particular interest in self-compassion and in 2015 completed Mindful Self-Compassion training programme with Dr. Chris Germer of Harvard Medical School.
Susan adheres to the Irish Good Practice Guidelines for Teaching Mindfulness-Based Courses and is a Board Director of the Mindfulness Teachers Association Ireland (MTAI).  Susan supports a high standard of ethics in relation to the teaching and practice of mindfulness.
Susan holds a BA and HDip in Community Development from St. Patrick's College, Maynooth and a Certificate in Mediation and Conflict Resolution. For many years, she worked as a Community Development Consultant supporting statutory and voluntary agencies throughout Kerry and neighbouring counties with change management, strategic planning, conflict resolution and evaluation. She brings over 30 years' experience of group facilitation to her mindfulness work.
Read Susan's reflections on being an MBSR Teacher here
Susan can be contacted at susanbarrettmindfulness@gmail.com  on 087 2838171 or through her website: www.susanbarrettmindfulness.ie
Upcoming Programmes with Susan
Tralee Sunday Morning Workshop – Sunday January 20th 2019:  10.30am – 1 pm
Killarney Evening Workshop – Tuesday 22nd January 2019: 7 pm – 9 pm
Mindfulness Based Stress Reduction in Killarney – 8 week course begins Tuesday 29th January 2019
Introduction to Mindfulness in Tralee – 5 week course begins Monday 11th February 2019
Susan also facilitates Mindfulness courses and Mindfulness and Self-Care sessions for Kerry Stroke Service, Kerry Mental Health teams and a range of education and health care providers.
For more information or to discuss the needs of your particular group or organisation, please visit Susan's website… www.susanbarrettmindfulness.ie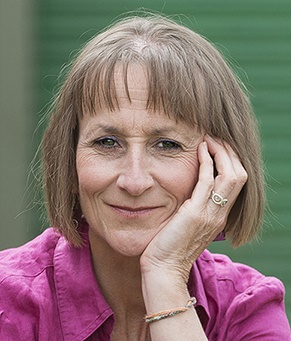 "Compassion and kindness towards oneself are intrinsically woven into Mindfulness"
– Jon Kabat-Zinn