| Date | Future Programmes |
| --- | --- |
| January 2020 | An Evening with Bob Stahl, Talbot Hotel, Stillorgan, Co.Dublin |
| January 2020 | 5 Day Insight Meditation Retreat with Bob Stahl. |
| January 2020 | Awakening Joy with Deborah O'Neill, Ennismore Retreat Centre, Co Cork |
| January 2020 | MBSR with Susan Barrett, Tralee, Co Kerry |
| February 2020 | Yoga and Mindfulness Meditation Weekend with Donna Curtin, Galbally, Co Tipperary |
| February 2020 | MBSR with Donna Curtin, University of Limerick, Co Limerick |
| March 2020 | A Skills Based Training in Mindfulness for Therapists and Healthcare Professionals |
| April 2020 | MBSR TTI: Mindfulness-Based Stress Reduction Teacher Training Intensive |
| October 2020 | How to Meet the Trauma That Surrounds Us: A talk by David Treleaven, Royal Marine Hotel, Dun Laoghaire, Co. Dublin |
| October 2020 | Becoming Trauma-Sensitive: A two-day training with David Treleaven, Royal Marine Hotel, Dun Laoghaire, Co. Dublin |

CFMI Associate Teachers
The Centre for Mindfulness Ireland has Associates who are fully trained and highly experienced MBSR Teachers.  Each Associate Teacher qualified with the Center for Mindfulness, University of Massachusetts Medical School and follows the best practice guidelines and the ethical standards inherent in being a mindfulness teacher.

Visit our associate teachers page to meet these experienced MBSR Teachers and find details of their current programmes

Mindfulness Based Workplace Programme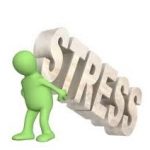 A recent report from the Economic and Social Research Institute (ESRI) shows that 38% of Irish workers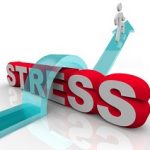 are experiencing work related stress and highlights the importance of Irish companies having policies in place to deal with workplace stress. 
CFMI have developed innovative Mindfulness Based Workplace Programmes (MBWP) specifically designed for the corporate and business world. These Programmes allow participants to gain a clear understanding of what gives rise to stress and develop a skill-set for a sustainable mindfulness practice to regulate the negative effects of stress. All our Mindfulness Based Workplace Programmes are delivered by fully trained and highly experienced mindfulness teachers. Read more…

Can Mindfulness Increase Our Resilience to Stress