Welcome to Centre for Mindfulness Ireland

Working With Mindfulness Programme
Centre for Mindfulness Ireland in partnership with Unleash Potential are delighted to launch their new Working With Mindfulness Programme. 
This Programme has been designed to incorporate a deep understanding of mindfulness to cultivate a sustained mindfulness practice and what is required for the development of mindfulness in the business environment. It is delivered by fully qualified, competent and highly experienced Mindfulness Based Stress Reduction (MBSR) Teachers.


Centre for Mindfulness Ireland also offers tailored programmes

Centre for Mindfulness Ireland
A centre of excellence for mindfulness based programmes located in Greystones, Co Wicklow.  We offer mindfulness programmes and courses for all stages of learning and professional training in Mindfulness Based Stress Reduction (MBSR).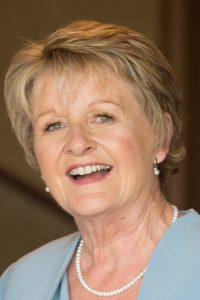 Anne Twohig
Founder of Centre for Mindfulness Ireland
and CFM UMass Faculty Member.

CFMI Associate Teachers
The Centre for Mindfulness Ireland has Associates who are fully trained and highly experienced MBSR Teachers.  Each Associate Teacher qualified with the Center for Mindfulness, University of Massachusetts Medical School and follows the best practice guidelines and the ethical standards inherent in being a mindfulness teacher.

Co. Dublin
Co. Cork
Co. Limerick
Co. Kerry
Visit our associate teachers page to read more


Professional Trainings in MBSR
CFM UMass is the mothership of MBSR and offers the highest standards of Professional Teacher Trainings throughout the world.
Centre for Mindfulness Ireland is the host organisation for CFM UMass Professional Teacher Trainings in Ireland.
Training schedule for 2018 in Ireland, as follows:
Sign-Up Here
and stay informed about our
Programmes and News
Follow us on Social Media