MBSR TTI
Mindfulness-Based Stress Reduction
Teacher Training Intensive
Online
With Anne Twohig and Carolyn West
Commencing January 2023 – Dates will be announced soon

Mindfulness-Based Stress Reduction (MBSR) is an empirically-supported 8-week psycho-educational group intervention that teaches mindfulness meditation as a health intervention. Created by Jon Kabat-Zinn in 1979, MBSR offers participants the possibility to develop a different relationship to stress resulting from chronic physical and psychological illnesses. Research outcomes have demonstrated positive improvements in physical and psychological symptoms, as well as changes in health attitudes and behaviours.
This 6-day Teacher Training Intensive (TTI) will provide health care professionals and educators the opportunity to study and experience the foundational underpinnings, mindfulness meditations and specific exercises that are the framework of the MBSR programme. The themes, rationales, intention and practice skills of each MBSR class session will be reviewed, discussed and practiced. Participant screening guidelines will be covered, and samples of client handouts will be provided. There will also be time set aside for personal mindfulness practice.
To view more comprehensive information on this Programme including recommendations for acceptance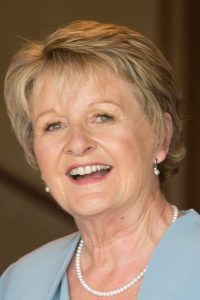 Anne Twohig is from Dublin, Ireland, and now lives in the beautiful seaside town of Greystones, south of Dublin, where she enjoys long walks by the sea and hiking in the hills of County Wicklow. She is a certified MBSR teacher and teacher trainer and the founder of the Centre for Mindfulness Ireland, which she established in 2007.
Anne trained with the Center for Mindfulness (CFM), University of Massachusetts Medical School (UMass), and was a member of their professional teaching faculty from 2014 to 2018. Anne is now an adjunct faculty member with UCSD.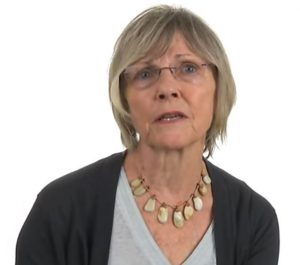 Carolyn West makes her home in Western Massachusetts where she has raised her family and lived and worked for over 50 years. She is a graduate of Northeastern University in Boston and has held faculty positions at American International College and Western New England University, both in Springfield, Massachusetts. A unifying thread of her rich and lengthy people-centered career has been the integration of her work in the areas of psychology and clinical practice, particularly with children and women, with her decades long mindfulness study and practice. Mindfulness practice has been central to her life and to her work across populations – with children and their families, as well as teachers, college students, and patients participating in cardiac rehabilitation.
From 2005 through 2018, she was part of the teaching faculty at the Center for Mindfulness in Worcester, Massachusetts where she offered courses in Mindfulness Based Stress Reduction and as a senior instructor, provided encouragement, mentoring and training to teachers across the world. She is currently teaching in the teacher training program at The University of California San Diego as well as mentoring teachers who wish to more seamlessly integrate their practice and their work.
Deeply grateful for her own teachers and experience, Carolyn sees the study and practice of mindfulness as an ongoing means to live life as fully and compassionately as possible.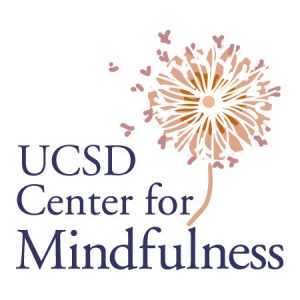 We are delighted to announce our partnership with University of California San Diego Center for Mindfulness and invite you to watch this short video