Mindfulness Based Stress Reduction (MBSR) Programme
8 Week Programme
Imagine finding new tools for living with greater ease, joy, depth, resilience and balance. Mindfulness is one of the greatest gifts you can offer yourself and those you share your life with.
Centre for Mindfulness Ireland, offer a Mindfulness-Based Stress Reduction (MBSR) 8 Week Programme with our fully trained associate teachers. This programme includes 8 weekly classes and one full day session. MBSR is a world renowned evidence based programme developed by Dr Jon Kabat-Zinn at the Center for Mindfulness (CFM), University of Massachusetts Medical School almost 40 years ago.
The MBSR is participatory, supportive and structured and is open to anyone who would like to invest time learning new ways to enhance wellbeing and live life with awareness and presence.
PROGRAMME OVERVIEW:

A 2.5 hour session once a week for 8 weeks
One experiential day retreat during the course
Daily practice of 45-60 minutes on all non-class days during the course
Mindfulness Practices including a variety of meditations
Gentle yoga and body movements
Interactive exercises to develop mindful awareness and presence
BENEFITS CAN INCLUDE:
An increased ability to relax and experience calm
Valuable life skills for developing emotional, mental and physical well-being
Enhanced clarity, concentration and enthusiasm for life
Techniques for living in the present moment
Increased self-awareness and self-understanding
Experiencing how we can connect with our inner strengths and wisdom
An understanding of what gives rise to stress and how to deal with stress and anxiety more effectively
Positive communication and relational skills
PROGRAMME DETAILS:
Please check our Associate Teachers pages for upcoming programmes
To Register Your Interest
Please fill out this form and submit to Centre for Mindfulness Ireland.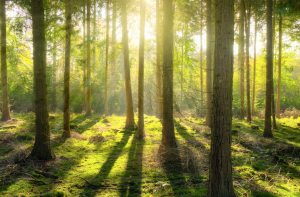 "The real meditation is how you live your life" – Jon Kabat-Zinn
Carolyn West, Senior MBSR Teacher, Center for Mindfulness US talks about the role of mindfulness in stressful situations