An Evening of Meditation Practice in Times of Uncertainty
Bob Stahl, in conversation with Anne Twohig
Wednesday 11  November 2020 – 7.00-8.30pm Dublin Time
Live on Zoom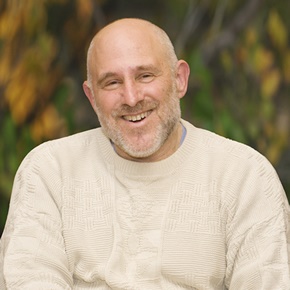 There is a lot we are living with these days:  a pandemic, political unrest, racial injustice, and climate change.
Let's have an open conversation on how mindfulness can meet life in a wiser way in the midst of it all.
This evening is offered in partnership with Seminars.ie
Bob Stahl, PhD, has founded eight Mindfulness-Based Stress Reduction programmes in medical centres in the SF Bay Area and is currently offering programs at Dominican Hospital and El Camino Hospital in Los Gatos and Mt. View. Dr. Stahl was also a Senior Teacher Trainer for the Center for Mindfulness at the University of Massachusetts Medical School.
Bob is co-author of 5 books:  A Mindfulness-Based Stress Reduction Workbook, Living With Your Heart Wide Open, Calming the Rush of Panic, A Mindfulness-Based Stress Reduction Workbook for Anxiety, and MBSR Everyday.  Bob is the guiding teacher at the Insight Meditation Centre Santa Cruz and a visiting teacher at Spirit Rock Meditation Centre.
Bob, with Carolyn West and Anne Twohig, will offer a 7-Day Online Insight Meditation Retreat in April 2021. Click Here for more information.