Freada McGoldrick
Freada McGoldrick has been practicing Meditation and Mindful Living for over 20 years and is an Associate Teacher with the Centre for Mindfulness Ireland.  Her training to teach Mindfulness Based Stress Reduction was with Centre for Mindfulness in Medicine, Health Care and Society, University of Massachusetts.
Freada works with people from all areas of life, because lets face it, all of us face life challenges at different times.  She also has a special interest in working with parents and carers who support both children and adults suffering with Mental Health difficulties.
Along with delivering Mindfulness Based Stress Reduction Programmes, Freada also delivers Introductory and Exploring Mindfulness programmes along with One-day events. She has also developed her own "Four Principles of Inner Peace" and "Living Lightly" programmes.
As well as her training in Mindfulness Based Stress Reduction, Freada has trained in Neuro Linguistic Programming and the Mythoself ®Process with Applied Behavioural Technologies. She teaches Mindful Movement and she worked for many years building confidence in children and young adults through her teaching in Drama. She has worked and trained in Ireland, UK, India, Sweden and USA.
Freada adheres to the professional guidelines in accordance with the Centre for Mindfulness for good teaching practice, with a view to delivering excellence to individuals and participants on her courses and individual sessions.
Freada brings a wealth of experience and dedication to her work in Mindfulness. People say they enjoy her gentleness, patience and humour and experience profound changes in their lives after working with her.
Read Freada's reflections on being an MBSR Teacher here
You can contact Freada at mindfulme.ie
Upcoming Programmes with Freada
MBSR Programme 2023 – 8 week Online programme
Dates: Wednesday evenings from 27 September to 15 November 2023
Time: 7.00 – 9.30pm each evening
Orientation evening: Wednesday 20 September, 7.00 – 8.30pm.
Integration Day: Sunday 12 November – 10.00am – 4.00pm
Cost: €360
Further details here: https://www.mindfulme.ie/mindfulness-based-stress-reduction.html
Everyday Mindfulness- 6 week Online programme
Classes starting in late September – Dates will be announced soon
Cost: €200
Further details here: https://www.mindfulme.ie/everyday-mindfulness.html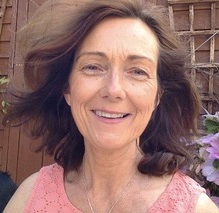 "Mindfulness is the miracle by which we master and restore ourselves"
Thich Nhat Hanh