5 Day Silent Mindfulness Meditation Retreat
This 5 day retreat is a residential, teacher-led silent meditation retreat which emphasises the deep understanding and practice of mindfulness meditation in its most universal and secular expression.
This Mindfulness Meditation Retreat is based on the Mindfulness-Based Stress Reduction (MBSR) principles developed by Jon Kabat-Zinn and Saki Santorelli at the Center for Mindfulness in the University of Massachusetts Medical School and is open to all participants who are willing to undergo the discipline of a silent retreat in a setting of beauty, peace, hospitality and welcome.
FACILITATORS:  Beth Mulligan and Anne Twohig
DATES: Tuesday 30th January to Sunday 4th February, 2018
START TIME:   Registration between 4pm and 5.30pm on Tuesday 30 January
END TIME:       12.30pm on Sunday 4 February, followed by lunch
COST: €595 which includes accommodation and all meals from evening meal on 30th January to lunch on 4th February, 2018
VENUE: Ennismore Retreat Centre, Cork, Ireland ( ennismore.ie )
This retreat offers you:
Meditation instruction
Individual meetings with qualified meditation instructors
Talks by senior teachers
Guided sessions of mindfulness meditation practice, movement exercises, walking practice and mindful eating
Guided sessions of contemplation and teachings to deepen the understanding of the practice
Silent Retreat Application Form
This retreat is now fully booked.
If you wish to go onto the waiting list please fill out this form and submit to Centre for Mindfulness Ireland.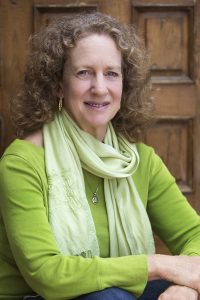 Beth Mulligan
Beth Mulligan, PA-C is a certified MBSR teacher, teacher trainer, and adjunct faculty through the UMASS Center for Mindfulness. She has been teaching MBSR for over a decade to diverse populations; from the critically ill, to non-profit organizations, the underserved, educators, and corporate leaders.
Beth is an MBSR teacher trainer nationally and internationally. Beth is a certified international Mindful Self-Compassion teacher and teacher trainer.
Beth has a background in primary care medicine as a Board Certified Physician Assistant and has practiced medicine for over thirty years. She is a long time student of Charles Tenshin Fletcher, Roshi at Yokoji Zen Mountain Center where she has lived in residence.
Beth is the Guiding Dharma teacher at Insight Community of the Desert and is a certified yoga instructor. Beth is also the author of "The Dharma of Modern Mindfulness"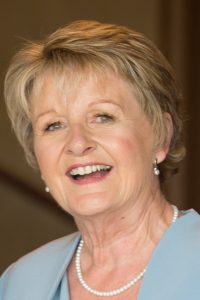 Anne Twohig

Anne Twohig is founder of Centre for Mindfulness Ireland. She is a certified MBSR teacher and teacher trainer with the Center for Mindfulness (CFM), University of Massachusetts Medical School (UMass).
She has been teaching MBSR and mindfulness programmes in Ireland and abroad for 12 years to a wide variety of populations. She is a Social Entrepreneurs Ireland Awardee for her work in Mindfulness in Education.
Anne's dedication to her work is inspired by the positive changes in participants who are open to integrating the powerful practice of mindfulness into their daily lives.