Fionnuala Gill
Based in Dublin, Fionnuala Gill holds an honours degree in Psychology and has had a personal meditation practice for over 30 years. Having experienced the profound benefits of mindfulness practice in her own life, she completed her first MBSR mindfulness teacher training with the Institute for Mindfulness-Based Approaches (IMA, Germany) in 2010. Since that time Fionnuala has introduced mindfulness to adults, young people and children throughout Ireland in many different settings. She is a facilitator of the .b Mindfulness in Schools Programme and the Sitting Still Like A Frog mindfulness programme for children and also holds a Postgraduate Certificate in Therapeutic Play Skills.
In the quest to deepen her commitment to best practice in the teaching of MBSR, she furthered her training with the Centre for Mindfulness (CFM) University of Massachusetts Medical School (UMass) and became a CFM qualified Mindfulness-Based Stress Reduction teacher in 2017.
Fionnuala has offered mindfulness trainings to many organisations such as the Rape Crisis Centre, Crime Victims Helpline, The Oasis Centre and The Sanctuary, where she has run many courses and workshops over the past eight years. She has worked as a professional musician (singer and harper) for many years and has a particular interest in mindfulness and creativity. She is a qualified yoga teacher (RYT 200) and adheres to the Good Practice Guidelines set out by the Mindfulness Teachers Network of Ireland (MTNI), thus receiving regular supervision of her work and attending retreats and further mindfulness trainings each year.
Fionnuala is passionate about the importance of supervision and has completed the mindfulness supervision training with The Centre for Mindfulness Research and Practice (CMRP) at Bangor University in North Wales. She feels privileged to offer supervision to MBSR teachers and those using mindfulness in their work.
Fionnuala can be contacted at fionnuala@fionnualagill.com and further details can be found on her website www.fionnualagill.com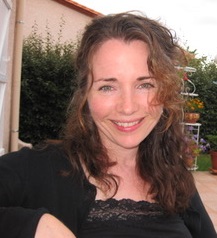 "Do not dwell on the past. Do not dream of the future. Concentrate the mind on the present moment."
Buddha