John Cummins
John Cummins PgDip (Cognitive Behavioural Psychotherapy) Bsc (Psychiatric Nursing) RPN (Nursing Board) CFM Qualified Mindfulness Based Stress Reduction Teacher.
John is a Clinical Nurse Specialist from County Cork in Ireland specialising in the delivery of cognitive behavioural psychotherapy (CBT) and mindfulness based stress reduction (MBSR) programmes. He completed his studies in CBT at Trinity College Dublin and in MBSR with the Centre for Mindfulness at the University of Massachusetts. He has a range of experience over his the last twelve years in mental health to include acute, forensic and community mental health settings. He is skilled in the psychological assessment and treatment of various mental health challenges. He also provides clinical supervision to therapists. He has been successfully involved in the research, publication and development of a mobile phone mental health application for mental health services users (see abstract https://www.ncbi.nlm.nih.gov/pubmed/26732242 )
John is a part time lecturer at University College Cork on the mental health nursing programme and also on the postgraduate diploma in cognitive behavioural psychotherapy. Over the last five years he has had a close association with CFMI and CFM Umass where he has provided assistance in the organisation and delivery of their rigorous teacher trainings.
John has a special interest in developing mindfulness based stress reduction for healthcare professionals and has taught programmes to nurse managers and allied health professionals. He also has a keen interest in coaching mindfulness with golf athletes as an added tool in achieving peak sporting performance.
John can be contacted by phone 086-3281512 or email at johncumminsmbsr@gmail.com
MBSR 8-Week Course Online
Dates: Wednesday evenings from 19 January to 9 March 2022 (Orientation session on Wed 12 January)
Times: 7-9.30pm
All Day Retreat: Saturday 26 February 2022,  9.00am to 4.30pm
Cost: €390
For more information and to book a place please CLICK HERE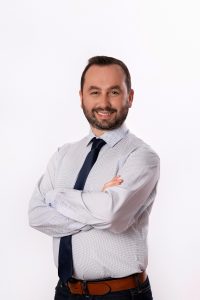 "The real meditation is how you live your life" – Jon Kabat-Zinn