MBSR in Mind-Body Medicine 7-Day Programme
Sunday 23rd October – Sunday 30th October, 2016
The Centre for Mindfulness (CFM), University of Massachusetts Medical School, (UMass), Worcester, Massachusetts, U.S.A. are offering this 7 day programme in Ireland in October 2016.
Participants in this course train intensively in mindfulness meditation as it is taught in the Mindfulness-Based Stress Reduction Clinic at the University of Massachusetts Medical School. Ongoing practice of the principles of mindfulness and MBSR, both formally and informally, is cultivated throughout the course. This intensive, residential training programme emphasises a direct, firsthand, experiential encounter with mindfulness meditation as taught in mindfulness-based stress reduction (MBSR). Participants gain familiarity with the theoretical underpinnings of MBSR, review MBSR research and recognise the need to embody mindfulness meditation practice in one's daily life before attempting to teach it to others.
MBSR in Mind-Body Medicine is a required course for CFM Teacher Certification, and may be completed at any time prior to starting MBSR Teacher Certification.  Prospective students are encouraged to complete this course as soon as possible during their teacher training.
Pre-requisites
None
Learning Objectives

Explore the essential components of the MBSR curriculum, including specific programme ethos, structure, content, design and method
Investigate the ongoing practice of the principles of mindfulness in silence, conversation, and dialogue
Identify and expand one's ability to work mindfully with the experience of stress, pain, grief, and anxiety within ourselves and when working with others; explore the potential to support human flourishing
Review research supporting clinical use of MBSR
Identify the language and practices used for instructing and guiding others in the formal and informal practices of mindfulness meditation in various settings
Competencies
Describe mindful approaches to stress, pain, grief, and anxiety when working with ourselves and others
Examine research supporting the clinical value of MBSR
Identify essential components of a sustainable mindfulness training programme, including MBSR teacher readiness and competency criteria
Explore the potential for discovering unrecognised capacities and ways to support human flourishing
Required Reading

Participants are required to read the following before the programme:
Jon Kabat-Zinn, Full Catastrophe Living: Using the Wisdom of Your Body and Mind to Face Stress, Pain, and Illness;
Saki F. Santorelli, Heal Thy Self: Lessons on Mindfulness in Medicine.
Also recommended but not required:
Jon Kabat-Zinn,Coming to Our Senses: Healing Ourselves and the World Through Mindfulness.
Programme Details:
Teachers:  Saki Santorelli, Florence Meleo-Meyer and Judson Brewer
Dates:    Sunday 23rd October – Sunday 30th October, 2016
Tuition Fees:   €1,725
Venue:   The Hodson Bay Hotel, Athlone, Co. Roscommon, Ireland
Accommodation Rates:  
Sharing a twin/double Room for 7 nights – €654.50 per person sharing
Single room for 7 nights – €843.50
The room rate includes all meals, breakfast, lunch and dinner, from dinner on Sunday evening, 23rd October to lunch on Sunday 30th October 2016
Host Organisation:   Centre for Mindfulness Ireland info@cfmi.ie
Application Form
Mind-Body Medicine 7-Day Residential Professional Training Retreat To apply for a place on this professional training please complete the form below:-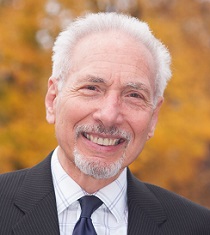 Saki Santorelli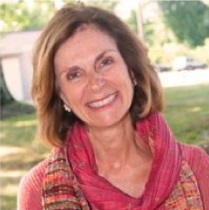 Florence Meleo-Meyer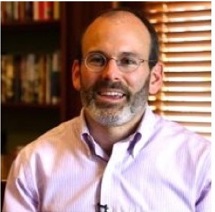 Judson Brewer
"An honest appraisal and open acknowledgement of a situation or predicament – and the subsequent willingness to turn towards what is most difficult, unwanted or unexpected in our lives leads to understanding and healing" Saki Santorelli