Deepen Your Trauma-Sensitive Mindfulness Training
A weekend workshop with David Treleaven, PhD
10-12 June 2022
Cork, Ireland
We are excited to welcome David Treleaven, author of the acclaimed book Trauma-Sensitive Mindfulness, to Ireland for an in-person event this coming summer.
John Cummins will be hosting David for a weekend workshop: Deepen Your Trauma-Sensitive Mindfulness Training, in Cork, 10-12 June 2022.
Combining meditations with lecture, dialogue, and experiential teach-back sessions with other participants, you will leave this weekend more prepared to work with mindfulness and trauma in the years ahead.
For those of you already familiar with David's work, this weekend will help you deepen your skills as a mindfulness teacher. There will also be a refresher of the key principles of TSM on the Friday evening, if you are newer to Trauma Sensitive Mindfulness (TSM).
You will leave this weekend:
With advanced skills that will help enhance people's resilience, self-compassion, and sense of agency and choice in the face of trauma
Equipped with mindful embodiment practices that enable people to self-generate safety and widen their window of tolerance
More confident in helping people work skilfully with their attention in meditation when it comes to trauma
Able to use mindfulness practices that focus on resilience and healing (and know when they will be most effective)
Informed about cultural adaptations of mindfulness practice through a trauma-sensitive lens
Given the impacts of the global pandemic over the past two years, Centre for Mindfulness Ireland felt called to continue empowering our community around mindfulness and traumatic stress. Whether you're a meditation or yoga teacher, religious or classroom teacher, or a mental-health professional who utilises mindfulness, we are confident this workshop will serve you.
This is a unique opportunity to continue skilfully responding to the adversity and trauma so many are facing. David has never offered an advanced in-person training like this, and it is the only one he is running in Ireland. You'll come away with skills that will be useful for decades to come. Don't miss this opportunity to train directly with one of the foremost teachers in the world on this topic.
The event is now open for booking. Please note this is a non-residential event and accommodation is not included.  Contact John with any questions you might have at johncumminscbt@gmail.com.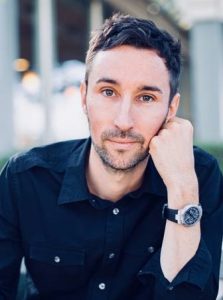 David Treleaven, PhD, is a writer, educator, and trauma professional whose work focuses on the intersection of trauma and mindfulness. He is author of the book Trauma-Sensitive Mindfulness: Practices for Safe and Transformative Healing (W. W. Norton, 2018), which was acclaimed by Rick Hanson as "a rare combination of solid scholarship, clinically useful methods, and passionate advocacy for those who have suffered from trauma."
He's lectured on trauma-sensitive mindfulness at the University of California, Los Angeles (UCLA), the Center for Mindfulness at the University of Massachusetts Medical School, and the Omega Institute in New York.
Trained in counseling psychology at the University of British Columbia, he received his doctorate in psychology from the California Institute of Integral Studies and is currently a visiting scholar at Brown University.
"When we commit to working with trauma, we come to bear witness to suffering.  Whether it's a one time conversation with a student on a longer term relationship with a client, we enter into relationship with other people's traumatic pain." 
– David Treleaven