A Day of Reconciliation
with Bob Stahl 
This traditional insight meditation retreat will offer silent periods of sitting and walking meditation as well times for practice discussions.
Each day there will be a talk and systematic meditation instructions on the four foundations of mindfulness that are embedded in loving kindness. These teachings and practices will emphasize quieting the mind, opening the heart, and developing clarity, wisdom, and compassion; and foster the depth of practice.
This retreat is suitable for anyone wishing to deepen their practice and cultivate further understanding Insight Meditation.  It may also be of interest to those teaching or aspiring to teach mindfulness in healthcare, psychology, education, science, government, or in the business and corporate sectors.
FACILITATORS:  Bob Stahl and Carolyn West
DATES: Saturday 12 June to Friday 18 June 2021
START TIME: Registration at 2pm on Saturday 12 June
FINISH TIME: 12.30pm on Friday 18 June, followed by lunch

COST: TBC
VENUE: Emmaus Centre, Swords, Dublin, Ireland ( emmauscentre.ie )
HOST ORGANISATION: Centre for Mindfulness Ireland
This retreat offers you:
Meditation instruction
Individual meetings with qualified meditation instructors
Talks by senior teachers
Guided sessions of mindfulness meditation practice, movement exercises, walking practice and mindful eating
Guided sessions of contemplation and teachings to deepen the understanding of the practice
Register your interest
Please fill out this form and submit to Centre for Mindfulness Ireland. We will contact you when registrations open.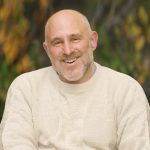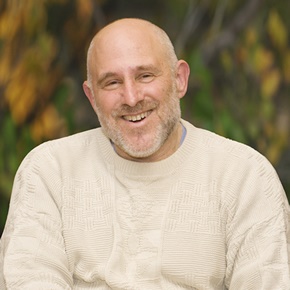 Bob Stahl
Certified Senior MBSR Teacher
MBSR Teacher-Trainer
Bob Stahl, PhD., founded and directs mindfulness-based stress reduction programs at Dominican Hospital, O'Connor Hospital, and El Camino Hospital.
Bob serves as a Senior Teacher for Oasis – the institute for mindfulness-based professional education and innovation of the Center for Mindfulness in Medicine, Health Care, and Society at the University of Massachusetts Medical School.
Bob is a co-author of "A Mindfulness-Based Stress Reduction Workbook",  "Living With Your Heart Wide Open", and "Calming the Rush of Panic". Bob is the Guiding teacher at Insight Santa Cruz and visiting teacher at Spirit Rock and Insight Meditation Society.