Clodagh McCarthy
Passionate about sharing the gifts of mindfulness & coaching with children, young people and adults,Clodagh McCarthy set up her own business, Bright Sparks Coaching in 2010.
She started her teacher training pathway to teach MBSR with a 7 day Retreat Training taught by Dr. Jon Kabat Zinn & Saki Santorelli. Inspired by this, she completed the teacher training pathway with many staff from the Oasis Institute at the Centre for Mindfulness, Umass Medical School in Massachusetts over the years  and was honoured to receive her Teacher certification in MBSR in 2019.
She has been offering MBSR Courses in its traditional format as an 8 Week Course and as 5 Day Course in Cork and Dublin for many years for the general public as well as for Teachers and Healthcare professionals. These courses have been approved by ICGP & the Nursing and Midwifery Board of Ireland for CPD.
Clodagh has worked with over a 100 schools around the country offering Croke Park Sessions for Teachers as well a department of education approved summer course for teachers annually. She teaches mindfulness workshops and courses for students too, incorporating trainings & teachings from Susan Kaiser Greenland, USA,  the Mindfulness in Schools Project in the UK, and more recently with Eline Snel, Author of Sitting Still like a Frog. She is a certified trainer in the Eline Snel Method and offers 8 Week Courses for Children & Teens too.
She also offers mindfulness courses in the workplace including for the staff at UCC, UL and the Royal College of Surgeons in Dublin as well as many organisations including Apple in Cork and Abbott in Dublin.
Clodagh, a qualified Life Coach completed her training with Coaching Development at Tipperary Institute in Thurles in 2009. The Programme was awarded a special HETAC Level 7 award, for the first at the time in Ireland for Coaching as well as being recognised as an approved course for the International Coach Federation (ICF). She served on the leadership board for the Irish Chapter of the ICF from 2011- 12 as the events co-coordinator organising CPD events for members and taught a Mindfulness Module on a Coaching Masters Programme in UCC.
Recently she has completed training in Supervision for Mindfulness Teaching with the Centre for Mindfulness at Bangor University and hopes to offer supervision for teachers in training in the future.
Clodagh can be contacted at clodagh@brightsparkscoaching.ie,  Mobile 083 346 9166 or  www.brightsparkscoaching.ie
UPCOMING PROGRAMMES
MBSR 8-Week Course
– Monday evenings from 3 October to 28 November 2022 (no class on October Bank Holiday Monday)
– Time: 7-9.30 pm
– Full Day of Mindfulness as part of the course: Saturday 19 November
– Venue: St. Luke's Education Centre, Blackrock, Cork
CLICK HERE for more information and to register
Deepening and Sustaining Mindfulness for Life
– Online course for graduates of the 8-Week MBSR course
– Bi monthly 2 hour sessions starting on Sunday morning 18 September
CLICK HERE for more information and to register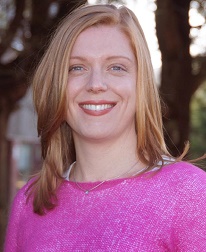 "May there be kindness when you look within"