Deborah O'Neill
Deborah O'Neill is a mindfulness teacher, psychotherapist, and trainer with over 30 years of experience working with individuals and groups in a wide range of community based settings. She currently works as a counsellor and mindfulness teacher in Cork ARC Cancer Support House.
Deborah has completed training as a Mindfulness Based Stress Reduction teacher with the Centre for Mindfulness in Medicine, Healthcare and Society at the University of Massachusetts Medical Centre, USA.  She has also completed a specialist teacher training in Mindfulness Based Cognitive Therapy for Cancer with Bangor University. Deborah facilitates an adapted Mindfulness Based Stress Reduction programme for living with secondary cancer.
Deborah has had a personal mindfulness practice since 1985 and for the last eleven years has been offering mindfulness courses, trainings and workshops in community, voluntary agencies and healthcare settings.
Deborah can be contacted at: growingmindfully@gmail.com
UpcommingProgrammes
Awakening Joy

Date: Alternate Mondays from 13th January 2020
Venue: Ennismore Retreat Centre, Cork
Time: 7pm – 9pm
Cost: €230
For futher information contact Deborah on 086 3792788 or email: growingmindfully@gmail.com
Live Monthly online mindfulness practice sessions via Zoom, also available.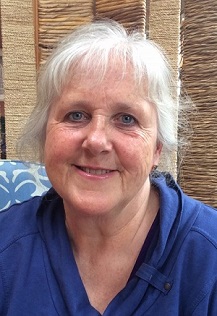 "Mindfulness is a way of befriending ourselves and our experience."
Jon Kabat-Zinn