Deborah O'Neill
Deborah O'Neill is a mindfulness teacher, psychotherapist, and trainer with over 30 years of experience working with individuals and groups in a wide range of community based settings. She currently works as a counsellor and mindfulness teacher in Cork ARC Cancer Support House.
Deborah has completed training as a Mindfulness Based Stress Reduction teacher with the Centre for Mindfulness in Medicine, Healthcare and Society at the University of Massachusetts Medical Centre, USA.  She has also completed a specialist teacher training in Mindfulness Based Cognitive Therapy for Cancer with Bangor University. Deborah facilitates an adapted Mindfulness Based Stress Reduction programme for living with secondary cancer.
Deborah has had a personal mindfulness practice since 1985 and for the last eleven years has been offering mindfulness courses, trainings and workshops in community, voluntary agencies and healthcare settings.
Deborah can be contacted at: growingmindfully@gmail.com
Upcoming Programmes
MINDFUL MONDAYS
Each month Deborah will offer 2 mindfulness practice sessions live on Zoom:
A drop-in half hour of guided practice.
Time: 7-7.30pm
Next Meeting: Monday 14 September 2020
The second Monday session will include a guided meditation practice and a talk and discussion on integrating mindfulness practice into daily life in a way that is supportive and nourishing.
The monthly  talks from September to December will be  focusing on the theme of MINDFULNESS SKILLS FOR LIVING WITH UNCERTAINTY AND CHANGE. Each session will explore different aspects of how we can support and care for ourselves physically, psychologically and emotionally during these uncertain times. These sessions need to be booked in advance
Time: 7-8.30pm.
Commencing Monday 28 September
If you would like to attend any of these sessions please contact  Deborah by email at growingmindfully@gmail.com to receive the Zoom link.
LIVING WITH LOSS
A mindful approach for coping with grief.
This 8 week course will have a gentle approach for both understanding and caring for ourselves when we are grieving. We will explore what we know about the grieving process  and what supports people to cope and live with grief and loss.  We will integrate mindfulness skills that can both support us as we grieve and also support the reduction of  stress that is part of the grieving process. The course is a blend of mindfulness practice, education and group discussion.  Course notes and audio files for the mindfulness practices will be provided.  This programme will be held live on zoom.
This course will commence in November. Start date to be announced
RETREAT DAY
A day of reflective practice.
Saturday 28 November 10am- 5pm
For more information on these programmes please visit Deborah's website.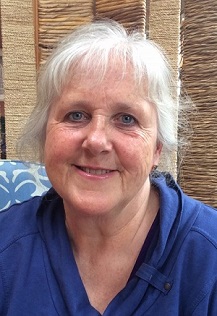 "Mindfulness is a way of befriending ourselves and our experience."
Jon Kabat-Zinn