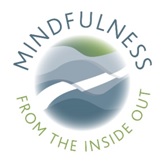 A Skills Based Training in Mindfulness for Therapists
and Healthcare Professionals
With Carolyn West, Anne Twohig & John Cummins
Dates and Venue TBC
As Mindfulness becomes increasingly integrated into health care, this programme has been designed to create a bridge for Therapists and Healthcare Professionals between mindfulness practice and embodied therapeutic presence.  Led by three experienced teachers and trainers, this training offers an opportunity to begin a personal practice, to refresh or deepen your current practice.  And from this immersion in mindfulness, therapists will experience skilful ways to introduce mindfulness and mindfulness practices.  Through investigation, this training will illuminate the Buddhist teachings from which many of the current clinical protocols are derived.
This Training is suitable for Therapists and Healthcare Professionals such as DBT, CBT, Psychologists, Psychotherapists and Mental Health Nurses who have attended a Mindfulness Based Stress Reduction Programme (MBSR), a Mindfulness Based Cognitive Therapy Programme (MBCT) or an introductory course in Mindfulness.
This Experiential Training will include:
Periods of formal mindfulness practices including body scan meditation, sitting, walking and gentle body movement
Exploration of the qualities of living mindfully
Experiencing deep listening and presence within communication
Investigation into present moment experience, and sharing in the supportive community of teachers and peers
Restorative and balancing contemplative practices
Inspirational teachings drawing from ancient and contemporary wisdom teachers
Cost: 
TBC
Contact Form
To register your interest please fill out this form and submit to Centre for Mindfulness Ireland. We will contact you when new dates for this training are available.
Comments or questions are welcome.
"Your vision will become clear only when you look into your heart.
Who looks outside, dreams;
Who looks inside, awakens"
– Carl Jung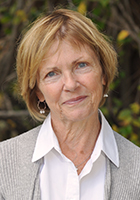 Carolyn West
Carolyn West, Ph.D. lives in the beautiful Pioneer Valley of Western Massachusetts and enjoys visiting quite often in Ireland where she has family near Cork, Kilkenny and Galway. She has spent her career integrating the strands of her interest and study in the areas of psychology and clinical work with matters of spirituality and her decades long mindfulness practice.
She has held faculty positions at both American International College and Western New England University, both in Springfield, Massachusetts and has integrated mindfulness into her work with children and their families, as well as teachers, college students, and patients participating in cardiac rehabilitation. Since 2005, she has been affiliated with the Center for Mindfulness in Worcester, Massachusetts where she taught Mindfulness Based Stress Reduction and trained teachers across the world to do the same.
Her most influential mindfulness instructors continue to be her children and grandchildren.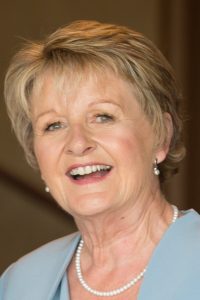 Anne Twohig
Anne lives in Ireland in the beautiful seaside town of Greystones, where she enjoys long walks by the sea and hiking in the hills of County Wicklow.  She is a certified MBSR teacher and teacher trainer. She is the founder of the Centre for Mindfulness Ireland, which she established in 2007. Anne trained with the Center for Mindfulness (CFM), University of Massachusetts Medical School (UMass), and has been a member of their professional teaching faculty since 2014.  She has been the host for professional teacher trainings in Ireland as well as teaching with CFM in Ireland, Europe and in the United States.
Anne has extensive experience teaching mindfulness across a range of areas, including healthcare, education, non-profit organisations, prison services, and the corporate and banking sectors. She was the recipient of a Social Entrepreneurs Ireland award for her work in Mindfulness in Education.  Anne feels great satisfaction offering mindfulness within healthcare and privileged to have had the many opportunities to share with those who work diligently for the relief of suffering in others.
Anne was recently invited to join the teaching faculty at University of California San Diego (UCSD) Center for Mindfulness and is now part of the teaching team of the UCSD Mindfulness-Based Professional Training Institute offering MBSR teacher trainings in Europe.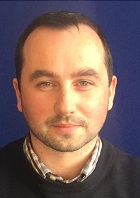 John Cummins

John Cummins PgDip (Cognitive Behavioural Psychotherapy) Bsc (Psychiatric Nursing) RPN (Nursing Board) CFM Qualified Mindfulness Based Stress Reduction Teacher.
John is a Clinical Nurse Specialist from County Cork in Ireland specialising in the delivery of cognitive behavioural psychotherapy (CBT) and mindfulness based stress reduction (MBSR) programmes. He completed his studies in CBT at Trinity College Dublin and in MBSR with the Centre for Mindfulness at the University of Massachusetts. He has a range of experience over his the last twelve years in mental health to include acute, forensic and community mental health settings. He is skilled in the psychological assessment and treatment of various mental health challenges. He also provides clinical supervision to therapists. He has been successfully involved in the research, publication and development of a mobile phone mental health application for mental health services users.
John is a part time lecturer at University College Cork on the mental health nursing programme and also on the postgraduate diploma in cognitive behavioural psychotherapy. Over the last five years he has had a close association with CFMI and CFM Umass where he has provided assistance in the organisation and delivery of their rigorous teacher trainings.
John has a special interest in developing mindfulness based stress reduction for healthcare professionals and has taught programmes to nurse managers and allied health professionals. He also has a keen interest in coaching mindfulness with golf athletes as an added tool in achieving peak sporting performance.