Mindfulness Practice Mornings
During these morning sessions, we will practice sitting meditation, body awareness, mindful movement and walking meditation. Whether you've been practicing for some time or, are new to mindfulness,  you're welcome to come along to this Sunday morning session.
SUNDAY: Last Sunday of every month
TIME: 11.00am – 12.30pm
FACILITATOR:  Eilis Cullen, Certified MBSR teacher (CFM UMass) Dublin
COST:  €20 per session (€15 for students and unwaged)
VENUE: Monkstown Therapy Centre, 26, Longford Tce., Monkstown, Co. Dublin
To book your place and for further information, please contact Eilis at 086/8622012 or, eilis@mindfultherapy.ie.
Places are limited so early booking is recommended.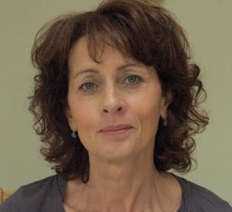 Eilis Cullen
Having practised meditation for over 30 years and experiencing the benefits of regular practice in both her personal and professional life, Eilis began formal training in this area in 2009 and has been awarded Teacher Certification with the Center for Mindfulness, University of Massachusetts Medical School.  In addition to teaching MBSR, Eilis has been involved in  CFM's Teacher Training Programmes here in Ireland. Eilis has also completed extensive teacher training in mindfulness at the Centre for Mindfulness, Research and Practice, at Bangor University, Wales, and in 2012 was awarded a Post Graduate Certificate in Mindfulness Based Approaches (MBSR,MBCT). Eilis also teaches one-to-one mindfulness programmes and has a particular interest in mindfulness and illness management. Having completed Supervision Training for mindfulness teachers, Eilis offers this resource to support both MBSR and MBCT teachers. Sessions can be in person or by phone. She adheres to the Good Practice Guidelines for Mindfulness Teachers, attending regular retreats, receiving supervision and committing to ongoing personal and professional development and training in this area. In addition to delivering mindfulness programmes Eilis is a fully accredited humanistic and integrative psychotherapist with a well-established practice in Co. Dublin