Why do people take this MBSR course?
Since the first Mindfulness-Based Stress Reduction course, developed by Jon Kabat.Zinn, was taught in 1979, much scientifically-based research has been published from all over the world which suggests that training in and cultivating a regular mindfulness practice can  positively and profoundly affect one's ability to reduce a variety of symptoms of physical and/or emotional difficulties.  With the increased awareness that comes from practicing mindfulness – deliberately paying attention, non- judgementally and in the present moment-  participants on an MBSR course can develop skills to help them respond to their particular difficulties rather than being run by them, and to  relate to self and others with increased compassion and presence.  In essence, people sign up to an MBSR to alleviate some kind of "suffering". By engaging in and committing to the practices and by being open to a new way of seeing life and its difficulties,  that suffering can be relieved and emotional and physical balance and wellbeing can be restored.
TESTIMONIALS:
"As a psychologist I continually look for new methods of self care and sought out the MBSR course to contribute to this and inform my practice. The course with Eilis surpassed my expectations. It provided a warm and pleasant environment to explore mindfulness and its many benefits. The course and facilitator moved at just the right pace and the group setting was supportive and friendly. It was a transformative experience and I have brought the lessons learned with me into everyday life. I'm enjoying being more aware of the beauty and positives in the world and in accepting things as they are."
John C., Dublin
"With no preconceived notions of what this course would be like, I got so much out of the eight week Mindfulness-Based Stress Reduction course  Principally, I was able to learn to focus on the real meaning of meditation and being mindful, something that could sound easy, but is really difficult to attain! I got an understanding of the power of being mindful aligned with the difficulties that present themselves along the way.   The more people that discover Eilis and mindfulness, the better!"
Catherine C, Co. Dublin
"Greystones Cancer Support is very happy to recommend Eilis Cullen. Eilis has facilitated several programmes for our Cancer Carers.  The programmes focused on Mindfulness as a tool for use in their own lives and also as a tool to help them in their care of those who have cancer. Eilis was much appreciated by those in our Cancer Carers group.  They found her to be extraordinarily caring and understanding of their role.  They found her insightful and she gave them great emotional help.  All of them came away from their sessions refreshed and better able to cope with the demands of their lives. We found Eilis Cullen and her work with Mindfulness Based Stress Reduction to be enormously helpful".
Sonia Walsh, Chairperson. Greystones Cancer Support Group.
"My one-to-one Mindfulness Course with Eilis, over eight weeks, was a life enhancing experience.  The personal and confidential sessions added a depth of calm intensity (at times emotional) that would not be available among a more open gathering, where time is shared equally among everyone.  Having the whole sessions for myself was one of great value to me and I have had many benefits from the Course. Now I happily join in the group Mindfulness days that happen every few months. These are a lovely way to stay in touch and be reminded of how successful Mindfulness may be in calming both overwhelming anxieties and scattered trivialities".
RMM. County Dublin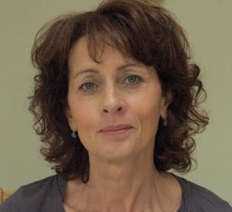 Eilis Cullen
Having practised meditation for over 25 years and experiencing the benefits of regular practice in both her personal and professional life, Eilis began formal training in this area in 2009, at the Centre for Mindfulness, Research and Practice, at Bangor University, Wales, and in 2012 was awarded a Post Graduate Certificate in Mindfulness Based Approaches.
Since then she has completed advanced MBSR teacher training with the Center for Mindfulness, University of Massachusetts Medical School and has recently applied for teacher certification. She has also assisted on several CFM programmes here in Ireland.
Having completed Supervision Training for mindfulness teachers, she offers this resource to support both MBSR and MBCT teachers. Sessions can be in person or by phone… Read More
"Be where you are, otherwise you will miss your life" – Buddha