Donna Curtin
Donna Curtin has been practising meditation for over 20 years and is an Associate Teacher with the Centre for Mindfulness Ireland. Her interest in mindfulness was inspired by her own life experiences and challenges. She discovered that learning self-care through the cultivation of mindfulness practices can help to reduce stress and bring love, joy, balance and peace into our lives even when we are facing difficult or painful events.
She completed her mindfulness teacher training in 2015 and is on the pathway to certification in Mindfulness Based Stress Reduction with the Centre for Mindfulness (CFM), University of Massachusetts Medical School, Worcester, Massachusetts.  She adheres to the Irish Good Practice Guidelines for Teaching Mindfulness-Based Courses which include engaging in regular supervision sessions and ongoing trainings and retreats.
She has held mindfulness workshops for the VEC, LIT, Carers Ireland, the Daughters of Charity and others.  Based in Limerick she runs the eight week Mindfulness Based Stress Reduction Programme.  Donna also runs one day and weekend 'Mindful Living' workshops and retreats for groups and organizations.  She designed and delivered a seven week 'Mindfulness for School Children' programme at the Limerick School Project (2016).
With a well-established private psychotherapy practice in Limerick, she has also worked as a Student Counsellor at University of Limerick.  She designed and taught Personal & Career Development Training Courses in the Adult Education Sector for fifteen years.  She has lectured on the Post Grad Guidance Counselling Degree Programme at UL and facilitated Personal Development Groups on the Social Care Degree programme at LIT.  Donna is a member of the Irish Association of Humanistic & Integrative Psychotherapists (I.A.H.I.P.).
Her qualifications include a Master's Degree in Psychotherapy, a Post Graduate Certificate in Child Psychotherapy and a Diploma in Vocational Education & Training. She enjoys nature, art, theatre, films, reading, bird-watching and swimming in the sea.
Donna can be contacted by phone at 087/2052701 or, by email at mindfulnesslinerick@gmail.com.
Upcoming Programmes with Donna
Mindfulness Based Stress Reduction – 8 week course – begins 25 September – Tuesdays 7-9.30pm
Yoga and Mindfulness Meditation Weekend – Friday 19 October to Sunday 21 October, 2018
A Weekend Retreat to move calm nourish and revitalise you
Yoga   Mindfulness Meditation     Finnish Sauna      Delicious Meals
Carve out essential time for yourself   build strength    gain flexibility    peaceful mind    feel good   unwind    relax  enhance your wellbeing
Treat yourself to a whole weekend of self care
Maggie Crosse  -Hatha and Vinyasa Yoga Teacher, Yin Yoga & Pilates Instructor  www.maggieyoga.com
Donna Curtin    – Mindfulness Meditation Teacher & Psychotherapist         www.mindfulnessjourney.ie
Location:         Tig Roy, Galbally,  Co Tipperary
Date:                Friday 19th October to Sunday 21th October, 2018
Price:                €320 this includes accommodation for two nights, classes all meals and Finnish sauna.
Friday
5pm:        Arrive, registration, tea, and settle in
6pm:        Yoga with focus on gentle sequences and breathing practices to release the day
7.30pm :  Healthy Delicious Dinner
9pm:         Mindfulness Meditation to finish the day and help you relax for a good night's sleep
Saturday and Sunday
Daily Yoga and Mindfulness Meditation
Guided Walks in The Glen of Aherlow
Finnish Sauna
Roy's delicious home cooked meals. Let us know if you have any specific dietary needs
Time to relax at the fire
3pm Sunday final closing circle
"Retreats realign us with our deepest values, helping us discover ways to upgrade how we live our lives. Take a break so your body, heart and mind can take a breath"
Call Donna 087 2052701 / Maggie 087 2869097/ for further details and to book
For further information visit Donna's website… www.mindfulnessjourney.ie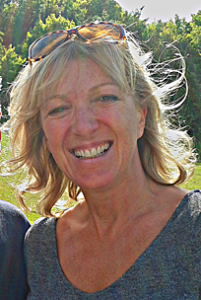 "All the elements for your happiness are already here" – Thich Nhat Hanh