Mindfulness as a Love Affair with Life:
Catalyzing Wisdom, Healing, and Transformation
 in a time of COVID-19
An invitation from Jon Kabat-Zinn 
to the world-wide family of MBSR teachers
Catalyzed by the caring and tenacity of 
Anne Twohig, MBSR teacher in Dublin, Ireland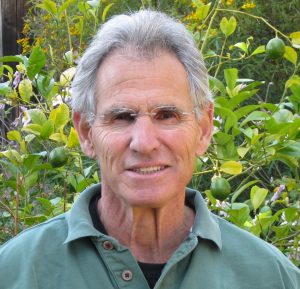 Jon Kabat Zinn invites the world-wide family of MBSR teachers and others teaching mindfulness in mainstream settings to join him for four live online sessions of practice, inquiry, conversation, and deep connection. These sessions are offered as support for our own practice, understanding, intentionality, teaching, and being in an exceedingly challenging time, when the full catastrophe of the human condition is in florid evidence everywhere.
Each session will be anchored thematically and programatically via the sequence of Jon's four books in the revised and updated Coming to Our Senses series, published in 2018 and 2019.  Jon's intention for this online offering is to expand the opportunities for MBSR teachers and those teaching other mindfulness-based programs around the world to sit together and to engage in a deep dive into practice in every sense of that term. 
We will explore the nature of mindfulness itself and what we mean (and don't mean) by it, its deep dharma roots, and how to embody it in ways that are adequate for the challenges and opportunities we are currently facing in our lives, our work, and our world.
About The Sessions
The sessions will each be 2.5 hours long, live on Zoom. If you are unable to attend, each session will be recorded and available shortly after the live date. 
Registration for Session 2 is now open.  Registration to attend session 3 and session 4 will open soon after the previous session has taken place.
The expectation is that all those who enroll will stay on for the entire time of each session. We recognize that this may mean being up in the middle of the night or early in the morning in many time zones.
The dates and times of each session are as follows and are subject to change, should circumstances require.  Please note that the times indicated are US Eastern Time (ET).  You can check your local time with this Time Converter.
Book 1 – Meditation is Not What You Think      Saturday 2 May 2020 at 12 noon ET      
Book 2 – Falling Awake                                           Saturday 1 August 2020 at 12 noon ET   
Book 3 – The Healing Power of Mindfulness    Saturday 14 November 2020 at 12 noon ET
Book 4 – Mindfulness for All                                  Saturday 6 February 2021 at 12 noon ET
Free from Jon Kabat-Zinn
These four sessions are being offered by Jon in appreciation of the work that you as MBSR instructors are doing in the world. However, in the service of promoting greater inclusivity and diversity within the MBSR teaching community, a fund will be established to allow mindfulness training programmes be more accessible to aspiring teachers who might not otherwise be able to participate, particularly those in disadvantaged areas of the globe. 
Without any obligation, we will welcome contributions toward this end in recognition of these gatherings.  Details on how to give a contribution will be provided at a later date.
To register for Session 2 – Saturday 1 August 2020

PLEASE READ THE POINTS BELOW CAREFULLY BEFORE YOU REGISTER
Click on the link below and accurately complete the registration form. Incomplete forms will result in your registration being rejected.  In the unlikely event that you experience problems opening the registration link, please try from a different device and/or use Chrome as the browser.
When you submit your registration form, Zoom will automatically send you a confirmation of your registration which will allow you to join the session on 1 August.  Depending on your device and your operating system, the Zoom confirmation may be in your Inbox, your calendar or your Spam folder. You can also search under the sender Anne Twohig <no-reply@zoom.us> in all your email folders.
The Zoom confirmation will contain a line that says "Click Here to Join".  This is your link to join the session on 1 August, there is no other code or password.  This link is unique to your email address and must not be shared or forwarded.
PLEASE NOTE– It is your responsibility to keep your Zoom confirmation safe and easy for you to find on the day.  You will not receive any other reminder and we will not be in a position to reissue the link to you. 
CANCELLATIONS – Once you are registered to attend, if you are unable to take part we would appreciate if you could let us know by emailing info@cfmi.ie before the date – where possible – so that space can be opened for a fellow teacher. Your Zoom confirmation will also contain a link to cancel your registration.
Coming to Our Senses Series
Book 1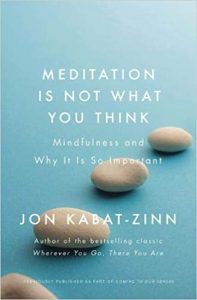 Meditation Is Not What You Think addresses the essence of mindfulness, what it is, where it comes from, and why it is so important.  Read More…
Book 2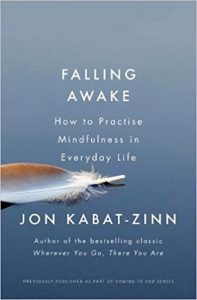 Falling Awake is about cultivating mindfulness as a practice and as a way of being in your own life. Read More…
Book 3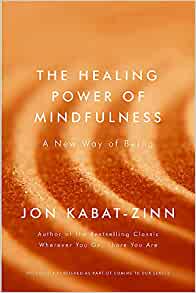 The Healing Power of Mindfulness is about the science of mindfulness and what it known about its potential for handling stress, pain, and illness more effectively, and ultimately, for healing. Read More…
Book 4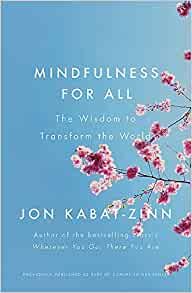 Mindfulness For All: The Wisdom to Transform the World addresses how the practice of mindfulness is applicable and relevant not just to our own individual bodies and wellbeing, but to the body politic and the future of humanity. Read More…

To  Bless The Space Between Us
 By John O'Donohue
"This is the time to be slow,
Lie low to the wall
Until the bitter weather passes.
Time will come good;
And you will find your feet
Again on the fresh pastures of promise,
Where the air will be kind
And blushed with beginning"