Mindfulness as a Love Affair with Life:
Catalyzing Wisdom, Healing, and Transformation
 in a time of COVID-19
An invitation from Jon Kabat-Zinn 
to the world-wide family of MBSR teachers
Catalyzed by the caring and tenacity of 
Anne Twohig, MBSR teacher in Dublin, Ireland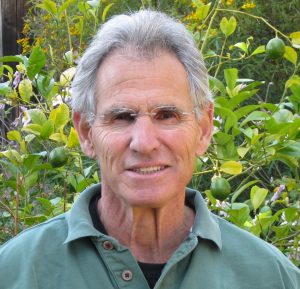 ONE MORE SESSION WITH JON – SAVE THE DATE!
Saturday November 13, 2021 
Jon Kabat Zinn invites the world-wide family of MBSR teachers and others teaching mindfulness in mainstream settings to join him for two more live online sessions of practice, inquiry, conversation, and deep connection. These sessions are offered as support for our own practice, understanding, intentionality, teaching, and being in an exceedingly challenging time, when the full catastrophe of the human condition is in florid evidence everywhere.
Jon's intention for this online offering is to expand the opportunities for MBSR teachers and those teaching other mindfulness-based programs around the world to sit together and to engage in a deep dive into practice in every sense of that term.  We will explore the nature of mindfulness itself and what we mean (and don't mean) by it, its deep dharma roots, and how to embody it in ways that are adequate for the challenges and opportunities we are currently facing in our lives, our work, and our world.

Session 6 
Saturday 13 November 2021, 12.00 – 3.00 pm US Eastern Time     
The session will be live on Zoom.  The expectation is that all those who register will stay for the entire time of this session; we recognise that this may mean early morning or late evening depending on your time zone. You can check your local time with this Time Converter.

Registrations will open soon
An invitation to offer a donation
These sessions are being offered by Jon as a gift in appreciation of the work that MBSR and MBI instructors are doing around the world.  Ted Meissner and Anne Twohig are also offering their time as a gift.  However, there are costs for technology, web design and administration in connection with registration and the mailing list.  If you find value in these sessions, would like to have them continue, and are able to provide some support to administrative costs, we would very much appreciate a donation.

Coming to Our Senses Series
Book 1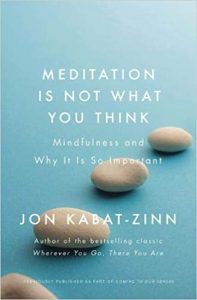 Meditation Is Not What You Think addresses the essence of mindfulness, what it is, where it comes from, and why it is so important.  Read More…
Book 2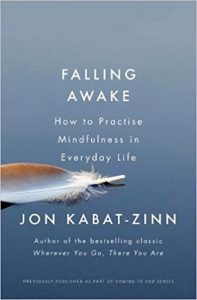 Falling Awake is about cultivating mindfulness as a practice and as a way of being in your own life. Read More…
Book 3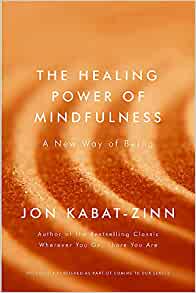 The Healing Power of Mindfulness is about the science of mindfulness and what it known about its potential for handling stress, pain, and illness more effectively, and ultimately, for healing. Read More…
Book 4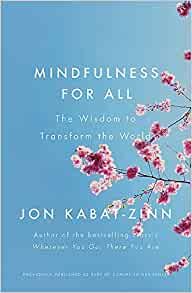 Mindfulness For All: The Wisdom to Transform the World addresses how the practice of mindfulness is applicable and relevant not just to our own individual bodies and wellbeing, but to the body politic and the future of humanity. Read More…