Supervision and Mentoring for MBSR Teachers
With Anne Twohig, CFM UMass Certified MBSR Teacher, Trainer and Supervisor
ABOUT SUPERVISION
Supervision is an essential component in being an MBSR Teacher and is one of the central pillars that will support navigating the development and process of being a competent Teacher.  It gives the opportunity to actively engage in dialogue to explore issues that arise out of the live experience of MBSR Teaching.  It offers a safe and caring environment to reflect, grow, expand, gain insight and clarity about the role and person of the teacher in MBSR.
Supervision offers a relationship between the Supervisor and Supervisee that will include a deep dive into the MBSR Curriculum and will explore what it means to teach from a place of integrity, compassion and wisdom. Supervision gives an opportunity to investigate, understand and refine teaching skills and capabilities along with exploration of personal practice.
MBSR is relational and much like the relationships that are fostered with participants in the MBSR Classroom, the contact between Supervisor and Supervisee promotes the same relational process.
ABOUT MENTORING
Mentoring offers the same qualities as outlined above for Supervision, however it may also include planning, administration and marketing.  It may give attention to planning Mindfulness Programmes for specific groups and populations, for example corporate groups, health care professionals, in education or for certain age groups.
FOR MORE INFORMATION OR TO SCHEDULE A SESSION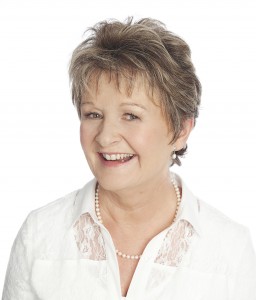 Anne Twohig
CFM UMass Certified MBSR Teacher, Trainer and Supervisor
Anne Twohig is from Dublin, Ireland, and now lives in the beautiful seaside town of Greystones, south of Dublin, where she enjoys long walks by the sea and hiking in the hills of County Wicklow. She is a certified MBSR teacher and teacher trainer and the founder of the Centre for Mindfulness Ireland, which she established in 2007.
Anne trained with the Center for Mindfulness (CFM), University of Massachusetts Medical School (UMass), and was a member of their professional teaching faculty from 2014 to 2018. Anne is now an adjunct faculty member with UCSD.
"Mindfulness doesn't just come about by itself because you have decided that it is a good idea to be aware of things.  A strong commitment to working on yourself and enough self-discipline to perserve in the process are essential to developing a strong meditation practice and a high degree of mindfulness."
Jon Kabat-Zinn