Why do people take this MBSR course?
People participate for different reasons such as:
Stress
Anxiety
Low mood
GI disturbances
Difficulty sleeping
Low energy
A desire to live a more joyful life
Low self esteem
High blood pressure
Chronic pain or illness
Headaches
Many enrol because, although they are feeling well physically, they say the pace of their lives is "out of control" or they're "just not feeling quite right."
TESTIMONIALS:
"I was in a dark place – scattered and stressed. I felt completely overwhelmed with everything in life. This course changed all that for me. It taught me to enjoy life and live it moment by moment. "Thoughts are just thoughts". It taught me to be kind to myself and to slow down. It has helped me in every aspect of my life. Thank you!."
Ciara
"For years I have looked for a course that would help me overcome stress, anxiety and anger. With MBSR I found it. MBSR has given me the tools and belief that I am in control of my own life again."
Martin
"This course was one of the best things I have ever done in my life. I can't explain how it worked but it has given me such peace and joy and zest for life. Kathryn, your serenity has just spilled over on all of us I feel."
Martina
"Attending this course transformed me from someone who did not feel in control of their life, to now feeling completely in control of my thoughts, my feelings and my life. I have re discovered happiness. I have left sadness behind. I have thoroughly enjoyed every minute of the course and the benefits for my life have been immense."
Rory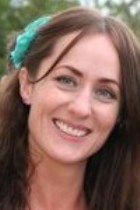 Kathryn O'Halloran
Kathryn is a qualified nurse with over 20 years' experience, both at home and abroad.
Kathryn has been practising yoga and meditation for over ten years. She has undergone formal training in Mindfulness Based Stress Reduction (MBSR) and Mindfulness Based Cognitive Therapy (MBCT) at the Centre for Mindfulness Research and Practice, Bangor University, Wales.
She has also completed Phase 4, the Teacher Development Intensive (TDI), in the training pathway to certification in Mindfulness Based Stress Reduction with the Centre for Mindfulness (CFM), University of Massachusetts Medical School, Worcester, Massachusetts.
She adheres to the Irish Good Practice Guidelines for Teaching Mindfulness-Based Courses which include engaging in regular supervision sessions and ongoing trainings and retreats… Read More
"Stand firm in that which you are" – Rumi