Mindfulness in Everyday Life
in Times of Uncertainty
A 7-Day Insight Mindfulness Meditation Retreat
with Bob Stahl, Carolyn West and Anne Twohig
Friday 6 May to Friday 13 May 2022
LIVE ON ZOOM
Over the past two years we have learnt new ways to best create an online community and at the same time respect Zoom fatigue. This retreat is designed to allow us to be in our own spaces and create an environment where we can feel deeply connected. Bob, Carolyn and Anne are in three different time zones – California, Massachusetts, and Dublin – and with consideration to this, we offer the optimum way for us all to be together.
You will see the three time zones outlined below along with the schedule for the live Zoom sessions.
Day 1 – Friday 6 May 2022

| PST | EST | Irish ST | |
| --- | --- | --- | --- |
| 10.00 am – 12.00 pm | 1.00 -3.00 pm | 6.00 – 8.00 pm | Opening of Retreat |
Days 2 to 7 – Saturday 7 to Thursday 12 May 2022

| PST | EST | Irish ST | |
| --- | --- | --- | --- |
| 5.00 am | 8.00 am | 1.00 pm | Start of Zoom sessions |
| 2.30 pm | 5.30 pm | 10.30 pm | Closure of Zoom sessions |
Day 8 – Friday 13 May 2022

| PST | EST | Irish ST | |
| --- | --- | --- | --- |
| 6.00 – 9.00 am | 9.00 am – 12.00 pm | 2.00 – 5.00 pm | Closing of retreat |
You may wish to check your local time with this Time Zone Converter
Depending on your time zone, we are also recommending self-guided practice outside of the live Zoom sessions above.  For example, for Irish time, self-guided practice can take place before we begin our first daily session at 1 pm and this can include the final guided practice from the evening before if this is what serves you best.   For those on PST or EST, you can include self-guided practice after our last Zoom session at 2.30 pm and 5.30 pm respectively.
We are encouraging intentional mindfulness practice 'off the cushion' as part of this retreat during the non-Zoom hours.  We will be offering more guidance on this and other preparations for our time together closer to the start date.
COST:
Registration and Administration: €240
Tuition Fees: This retreat is being offered by the teachers on a Dana basis.  At the end of the retreat you will be given details on how to offer a donation to support the teachers and their work.
Read more on Dana here

More about the retreat
One of the most frequently asked questions at the end of a retreat involves how to integrate what has been learned and touched and experienced during the days there into life outside of the retreat centre. The contrast between these settings – the fullness of life at home and the stillness, reduced stimuli and limited demands of a retreat setting – seem so vastly different that bridging that gap can feel daunting if not impossible. Yet, the Buddha intended formal sitting practice to be not an end in itself but a reliable means to begin to steady the mind and "see for oneself" the nature of suffering and its cause. Assimilation and integration into daily life is at the heart of the practice.
While there is much to regret in not being able to physically be together, one of the benefits will be that the integration of formal practice with life just as it is will be more immediate. In this way participants may feel more confident in continuing their post-retreat practice.
We are intentionally forming an online retreat community to experience together formal practice, daily talks and discussion groups, and systematic meditation instructions on the four foundations of mindfulness embedded in loving kindness. The teachings and practice will emphasise quieting the mind, opening the heart. and developing clarity, wisdom, and compassion.
This retreat is appropriate for anyone wishing to deepen their practice and cultivate further understanding of Insight Mindfulness meditation.  It will also fulfil part of the retreat requirements for mindfulness-based teacher training programs and may be of interest to those teaching or aspiring to teach mindfulness in healthcare, psychology, education, science, government or in the business and corporate sectors.
This retreat fulfils the pre-requisite of a silent retreat for teacher training as well as the MTAI requirement for an annual retreat.
Meet The Teachers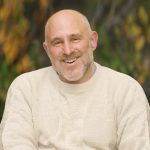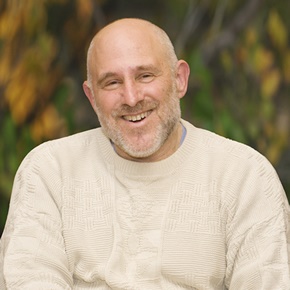 Bob Stahl, PhD., founded and directs mindfulness-based stress reduction programs at Dominican Hospital, O'Connor Hospital, and El Camino Hospital.
Bob serves as a Senior Teacher for Oasis – the institute for mindfulness-based professional education and innovation of the Center for Mindfulness in Medicine, Health Care, and Society at the University of Massachusetts Medical School.
Bob is a co-author of "A Mindfulness-Based Stress Reduction Workbook",  "Living With Your Heart Wide Open", and "Calming the Rush of Panic". Bob is the Guiding teacher at Insight Santa Cruz and visiting teacher at Spirit Rock and Insight Meditation Society.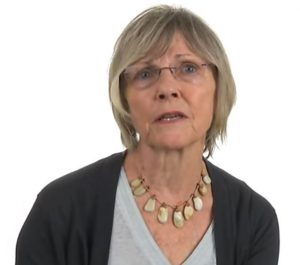 Carolyn West makes her home in Western Massachusetts where she has raised her family and lived and worked for over 50 years. She is a graduate of Northeastern University in Boston and has held faculty positions at American International College and Western New England University, both in Springfield, Massachusetts. A unifying thread of her rich and lengthy people-centred career has been the integration of her work in the areas of psychology and clinical practice, particularly with children and women, with her decades long mindfulness study and practice. Mindfulness practice has been central to her life and to her work across populations – with children and their families, as well as teachers, college students, and patients participating in cardiac rehabilitation.
From 2005 through 2018, she was part of the teaching faculty at the Center for Mindfulness in Worcester, Massachusetts where she offered courses in Mindfulness Based Stress Reduction and as a senior instructor, provided encouragement, mentoring and training to teachers across the world. She is currently teaching in the teacher training program at The University of California San Diego as well as mentoring teachers who wish to more seamlessly integrate their practice and their work.
Deeply grateful for her own teachers and experience, Carolyn sees the study and practice of mindfulness as an ongoing means to live life as fully and compassionately as possible.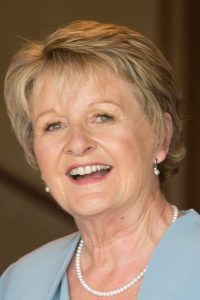 Anne Twohig is from Dublin, Ireland, and now lives in the beautiful seaside town of Greystones, south of Dublin, where she enjoys long walks by the sea and hiking in the hills of County Wicklow. She is a certified MBSR teacher and teacher trainer and the founder of the Centre for Mindfulness Ireland, which she established in 2007.
Anne trained with the Center for Mindfulness (CFM), University of Massachusetts Medical School (UMass), and was a member of their professional teaching faculty from 2014 to 2018. Anne is now an adjunct faculty member with UCSD.