Day of Mindful Living with Kathryn
A day of mindful living is a perfect opportunity to recharge and refresh. Suitable for beginners and those with an established mindfulness practice.
DATE: Sunday 10th December, 2017
TIME: 10.00 am to 4.00 pm
FACILITATOR:  Kathryn O'Halloran
COST: €70 which includes downloads to Guided Mindfulness Meditations
VENUE: The Novara Centre, 11 Fitzwilliam Terrace, Bray, Co. Wicklow (on the seafront)
This day can offer you:
A day for yourself, a day of stillness, peace and calm
An opportunity to experience what being mindful truly means
A time to feel the benefits of living in the now
A time to refresh, recharge and re-energise
A TIME FOR YOU
The benefits  can include:
The introduction to Mindfulness tools to support you in your daily life
The experience of how giving time each day to being can offer you an abundance of calm and clarity
The reassurance that through connecting awareness and wisdom you have what you need to take care of yourself.
AND MUCH MORE….
Day of Mindful Living Application Form
TO BOOK A PLACE: Please fill out this form and submit to CFMI.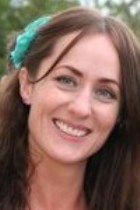 Kathryn O'Halloran
MBSR Teacher
Kathryn is a qualified nurse with over 20 years experience, both at home and abroad. Kathryn has been practising yoga and meditation for over ten years. She has undergone formal training in Mindfulness Based Stress Reduction and Mindfulness Based Cognitive Therapy at the Centre for Mindfulness Research and Practice, Bangor University, Wales and completed teacher training retreat level one in 2013. She has also completed the practicum in Mindfulness Based Stress Reduction with the Centre for Mindfulness, University of Massachusetts, under the direction of Saki Santorelli and Florence Meleo-Meyer. She adheres to the UK Network for Mindfulness-Based Teachers Good Practice Guidelines for teaching mindfulness-based courses which includes receiving regular supervision sessions and engaging in ongoing training and retreats.
"Make the moment vital and worth living…do not let it slip away unnoticed and unused"
– Martha Graham