Mindfulness Based Stress Reduction Programme (MBSR)
8 Week Programme with Anne
Imagine finding new tools for living with greater ease, joy, depth, resilience and balance. Mindfulness is one of the greatest gifts you can offer yourself and those you share your life with.
Anne Twohig, Centre for Mindfulness Ireland, is offering a Mindfulness-Based Stress Reduction (MBSR) 8 Week Programme starting in January 2017. This programme includes 8 weekly classes and one full day session. MBSR is a world renowned evidence based programme developed by Dr Jon Kabat-Zinn at the Center for Mindfulness (CFM), University of Massachusetts Medical School almost 40 years ago.
The MBSR is participatory, supportive and structured and is open to anyone who would like to invest time learning new ways to enhance wellbeing and live life with awareness and presence
PROGRAMME OVERVIEW:
A 2.5 hour session once a week for 8 weeks
One experiential day retreat during the course
Daily practice of 45-60 minutes on all non-class days during the course
Mindfulness Practices including a variety of meditations
Gentle yoga and body movements
Interactive exercises to develop mindful awareness and presence
BENEFITS CAN INCLUDE:
An increased ability to relax and experience calm
Valuable life skills for developing emotional, mental and physical well-being
Enhanced clarity, concentration and enthusiasm for life
Techniques for living in the present moment
Increased self-awareness and self-understanding
Experiencing how we can connect with our inner strengths and wisdom
An understanding of what gives rise to stress and how to deal with stress and anxiety more effectively.
Positive communication and relational skills
WHY PEOPLE TAKE THIS COURSE:

Click here to know more about why people take the MBSR course and read testimonials from some of the participants
PROGRAMME DETAILS:
TEACHER:  Anne Twohig, CFM Certified MBSR Teacher & Trainer
VENUE: Novara Centre, 11 Fitzwilliam Terrace, Strand Road, Bray, Co Wicklow
DATES:  24th January to 14th March 2017
TIMES:  Tuesdays 7pm to 9.30pm and Sunday 5th March from 10.00 am  to 4.00 pm.
TUITION FEE: €370 to include 8 sessions, one day retreat, course handbook and 2 CDs
MBSR Programme Application Form
TO BOOK A PLACE: Please fill out this form and submit to Centre for Mindfulness Ireland.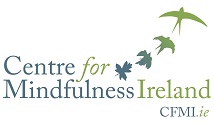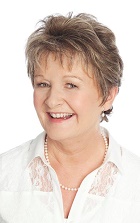 Anne Twohig
Founder, Centre For Mindfulness Ireland
Anne Twohig has been teaching Mindfulness Based Stress Reduction Programmes (MBSR) for the past 10 years. She trained with the Center for Mindfulness, (CFM), University of Massachusetts Medical School (UMass). Anne is the first MBSR Teacher in Ireland to achieve Certification from CFM, UMass and is now a member of their Professional MBSR Teacher Training Team.
Teaching Mindfulness has brought Anne in contact with many areas within society and health care.  Her work includes teaching the 8 week MBSR Programme, day workshops and tailored programmes.  She has worked extensively in in Mindfulness training for health care providers focusing on self-care in the work place. These organisations include Barnardos, Enable Ireland, and the HSE.  She also works in education, corporate and banking sectors.  Anne works with the general public teaching mindfulness as a support for taking charge of the stresses of life in the 21st century. Anne is an awardee with Social Entrepreneurs Ireland for her work in Mindfulness in Education.
"Out beyond ideas of wrong doing and right doing, there is a field, I'll meet you there"
– Rumi