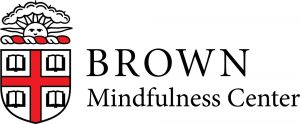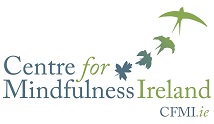 MBSR Foundations Residential Programme
The Brown Mindfulness Center, Brown University School of Public Health, Providence, Rhode Island, U.S.A  will be offering a MBSR Foundations 9 Day Training Programme in January 2019.
The MBSR Fundamentals Residential Programme includes:
Participate in the Framework for Living Mindfully Programme a 5-day intensive residential programme that provides similar content to the 8-week MBSR class
Participate in a 4-day intensive professional training,
The residential format for the MBSR Foundations Residential Programme training combines the five-day Framework for Living Mindfully: Being Awake in Your Life with a four-day seminar training for those interested in becoming teachers.
The importance of directly experiencing the dynamics, rigor, structure and fluidity of the MBSR curriculum in situ, cannot be overemphasised. Through a trainee's own direct experience of the five-day Framework for Living Mindfully programme, the personal and multi-faceted nature of the MBSR programme is revealed. This personal experience directly fosters the early learning of the participant-trainee.
Participant-trainees will begin to apply their learning by guiding peers in a short meditation practice session and to express, creatively, how the required readings are integrated into their experience of the Framework for Living Mindfully programme.
Towards the end of the course, participant-trainees will receive guidance and support for offering short introductory programs or workshops based on the MBSR curriculum. These offerings form part of the requirement for application to The Teacher Advancement Intensive (TAI), the second step of the formal training for teaching MBSR.
Pre-requisites:
Successful completion of an 8-week MBSR program (including eight, 2.5 hour classes, an all-day class, and daily home practice)
At least one year of consistent daily meditation practice (two years are preferred)
At least one year of consistent body awareness movement, preferably yoga
Participation in a 5-7 day silent, teacher-led mindfulness retreat within the last three years
Graduate degree (or equivalent background experience in healthcare, public health, medicine, or education. Note: Graduate level work in other disciplines will be considered, including business and law.
PROGRAMME DETAILS:

DATES: Mon 14th to Wed 23rd January 2019

TEACHERS: Lynn Koerbel and Anne Twohig
TUITION FEE: €2490

VENUE: Glenview Hotel, Co Wicklow, Ireland
ACCOMMODATION: The room rate includes all meals from dinner on Monday evening, 14th January, to lunch on Wednesday 23rd January 2019

Sharing a twin/double with breakfast, lunch & dinner – €118.00 per person per day
Single room with breakfast, lunch & dinner – €148.00 per day
To register your interest in this MBSR Foundations Residential Programme please complete the form below
MBSR Foundations Residential Programme
If you would like further information on this programme please fill out this form and submit to Centre for Mindfulness Ireland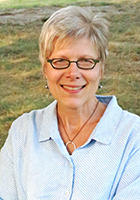 Lynn Koerbel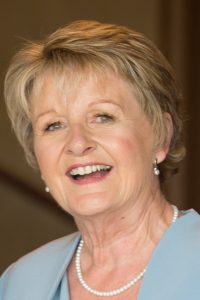 Anne Twohig

Your intentions set the stage for what is possible"
– Jon Kabat-Zinn