MBSR PRACTICUM TEACHER TRAINING IN IRELAND  28th Aug – 6th Sept 2013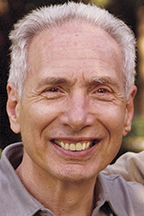 As you may know from previous contact, Saki Santorelli, Director of CFM and successor to Dr. Jon Kabat-Zinn and Florence Meleo-Meyer, Director of the Oasis Training School at The Center for Mindfulness (CFM) University of Massachusetts, are coming to Ireland this August to give a Mindfulness Based Stress Reduction (MBSR) Practicum Teacher Training for those wishing to train as MBSR Teachers.  There is great interest in participating in this important and unique event  not only from within Ireland but also across Europe.  This Practicum Teacher Training is the only one the CFM is offering outside the U.S. in 2013.
For more information click here: http://ananda.ie/index.php/mbsr-training-in-ireland/
MINDFULNESS TOOLS  – A FIVE DAY INTENSIVE PROGRAMME IN MBSR  28th Aug – 2nd Sept 2013
Also, I want to let you know that Saki and Florence are offering a 5 Day Intensive Programme in MBSR, called Mindfulness Tools.  This is a wonderful opportunity to experience the teachings in MBSR by two of the top world teachers.  The Mindfulness Tools is open to anyone interested in investing five days to enhance wellbeing and develop learning skills to take better care of ourselves.
For those who are already involved in teaching MBSR, this is a special opportunity to further develop your skills as well as taking time out for yourself.
For more information click here: http://ananda.ie/index.php/mindfulness-tools-5-day-intensive-programme-in-mbsr/
PUBLIC SEMINAR – TUESDAY 10TH SEPTEMBER
A date for your diary – Saki and Florence are giving a public talk on Tuesday evening, 10th September at The Clyde Hotel in Dublin.  The theme for this evening is 'Creating a Mindful Society'.  This evening will explore how Mindfulness can impact and change different aspects of society in a very positive way.
Tickets are available at www.seminars.ie and there is an early bird rate.
As this is the year of The Gathering, I feel there will be a very positive and worthwhile Mindfulness Gathering here in Ireland in August and September.