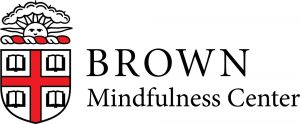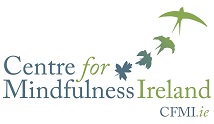 Tools for Living Mindfully: Being Awake in Your Life – 5 Day Intensive Programme
The Mindfulness Center, Brown University School of Public Health are offering a 5-Day Tools for Living Mindfully Residential Intensive Programme in Ireland in January 2019.
What does it mean to be present to yourself and to those you care about, work with and relate to?
What would it be like to meet your life with more presence, more enthusiasm and more openness?
How do you want to relate to, what poet Mary Oliver calls, this "one wild and precious life"?
To ask these questions speaks to the heart of what it is to be human and mindfulness is a doorway to both the questions and also what arises in response.
Based on the world-renowned Mindfulness-Based Stress Reduction course (MBSR), this five-day, residential programme invites this inner dialogue.
Included in the programme:
Full introduction and guidance of the formal MBSR meditation practices;
Introduction and explication of the science and mechanisms of mindfulness;
How perception and conditioning shape how we experience the world, and how mindfulness can begin to uncouple automatic, habitual reactivity for clearer seeing and more creative responding;
Tools for deeper listening—to ourselves and others;
Methods and applications for bringing brief, informal mindfulness practices through the day to rebalance oneself emotionally, mentally, and physically.
Tools for Living Mindfully is a unique opportunity for those who may not have access to an  MBSR class. The programme is also appropriate for those who want to deepen or re-invigorate their mindfulness meditation practice. In the supportive environment of a retreat-like format, there is time and space to inquire, reflect, and come close to ourselves in ways that allow for inspiration, insight and healing.
PROGRAMME DETAILS:

DATES: Mon 14th to Sat 19th January 2019

TEACHERS: Lynn Koerbel and Anne Twohig
TUITION FEE: €595

VENUE: Glenview Hotel, Co Wicklow, Ireland
ACCOMMODATION: Room rate includes all meals from dinner on Monday evening, 14th January, to lunch on Saturday 19th January  2019.
Sharing a twin/Double room with breakfast, lunch & dinner – €118.00 per day
Single room with breakfast, lunch & dinner – €148.00 per day
Please complete the application form below 
Tools for Living Mindfully Application Form
Complete and submit to Centre for Mindfulness Ireland