Mindfulness Based Stress Reduction (MBSR) Programme
8 Week Programme with John
Imagine finding new tools for living with greater ease, joy, depth, resilience and balance. Mindfulness is one of the greatest gifts you can offer yourself and those you share your life with.
John Cummins, Centre for Mindfulness Ireland, is offering a Mindfulness-Based Stress Reduction (MBSR) 8 Week Programme starting in October 2018. This programme includes 8 weekly classes and one full day session. MBSR is a world renowned evidence based programme developed by Dr Jon Kabat-Zinn at the Center for Mindfulness (CFM), University of Massachusetts Medical School almost 40 years ago.
The MBSR is participatory, supportive and structured and is open to anyone who would like to invest time learning new ways to enhance wellbeing and live life with awareness and presence.
PROGRAMME OVERVIEW:

A 2.5 hour session once a week for 8 weeks
One experiential day retreat during the course
Daily practice of 45-60 minutes on all non-class days during the course
Mindfulness Practices including a variety of meditations
Gentle yoga and body movements
Interactive exercises to develop mindful awareness and presence
BENEFITS CAN INCLUDE:
An increased ability to relax and experience calm
Valuable life skills for developing emotional, mental and physical well-being
Enhanced clarity, concentration and enthusiasm for life
Techniques for living in the present moment
Increased self-awareness and self-understanding
Experiencing how we can connect with our inner strengths and wisdom
An understanding of what gives rise to stress and how to deal with stress and anxiety more effectively
Positive communication and relational skills
PROGRAMME DETAILS:
TEACHER:  John Cummins,  CFM Certified MBSR Teacher, MBCT Teacher, Trainer and Supervisor, assisted by Kathryn Sheehan
VENUE: Scala Retreat and Conference Centre, Blackrock, Cork
DATES:  4th October to 22nd November
TIMES: Thursdays, 7.00pm to 9.30pm
TUITION FEE: €350 to include 8 sessions, one day retreat, course handbook and 4 recordings of the core practices
MBSR Programme Application Form
TO BOOK A PLACE: Please fill out this form and submit to Centre for Mindfulness Ireland.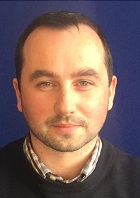 John Cummins
MBSR Teacher
John Cummins PgDip (Cognitive Behavioural Psychotherapy) Bsc (Psychiatric Nursing) RPN (Nursing Board) CFM Qualified Mindfulness Based Stress Reduction Teacher.
John is a Clinical Nurse Specialist from County Cork in Ireland specialising in the delivery of cognitive behavioural psychotherapy (CBT) and mindfulness based stress reduction (MBSR) programmes. He completed his studies in CBT at Trinity College Dublin and in MBSR with the Centre for Mindfulness at the University of Massachusetts. He has a range of experience over his the last twelve years in mental health to include acute, forensic and community mental health settings. He is skilled in the psychological assessment and treatment of various mental health challenges. He also provides clinical supervision to therapists. He has been successfully involved in the research, publication and development of a mobile phone mental health application for mental health services users.
John is a part time lecturer at University College Cork on the mental health nursing programme and also on the postgraduate diploma in cognitive behavioural psychotherapy. Over the last five years he has had a close association with CFMI and CFM Umass where he has provided assistance in the organisation and delivery of their rigorous teacher trainings.
John has a special interest in developing mindfulness based stress reduction for healthcare professionals and has taught programmes to nurse managers and allied health professionals. He also has a keen interest in coaching mindfulness with golf athletes as an added tool in achieving peak sporting performance.
"The real meditation is how you live your life" – Jon Kabat-Zinn