MBSR Fundamentals – 9 Day Programme
The Center for Mindfulness (CFM), University of Massachusetts Medical School will be offering a MBSR Fundamentals 9 Day Training Programme in January 2019.
This intensive residential training is based on the 8-week MBSR curriculum. For the first 5 days, students are immersed in the Mindfulness Tools Programme™, a synthesised format of the 8-week MBSR course that includes intensive meditation, small and large group dialogue and interaction, and teacher instruction. In the 4 days immediately following Mindfulness Tools Programme™, students participate in an intensive, highly experiential professional training to facilitate further integration of the Mindfulness Tools Programme™ through instruction, investigation and dialogue with teachers and other Practicum participants.
The MBSR Fundamentals 9 Day Programme includes:
Participate in the Mindfulness Tools Programme™, a 5-day intensive residential programme offered by the CFM that provides similar content to the 8-week MBSR class
Participate in a 4-day intensive professional training, which directly follows the Mindfulness Tools Programme and is analogous to the 8-week MBSR Fundamentals training
Completion of MBSR Fundamentals meets the requirements for MBSR Practice Teaching Intensive
Pre-requisites:
MBSR 8-Week Course OR Mindfulness Tools and MBSR Online via Sounds True (both)
5 Day Silent Retreat (first of four retreats required for Teacher Certification)
Minimum of one year of personal meditation practice
PROGRAMME DETAILS:

DATES: Mon 14th to Wed 23rd January 2019

TEACHERS: Lynn Koerbel and Anne Twohig
TUITION FEE: €2490

VENUE: Glenview Hotel, Co Wicklow, Ireland
ACCOMMODATION: The room rate includes all meals from dinner on Monday evening, 14th January, to lunch on Wednesday 23rd January 2019

Sharing a twin/double with breakfast, lunch & dinner – €118.00 per person per day
Single room with breakfast, lunch & dinner – €148.00 per day
To register your interest in this MBSR Fundamentals 9 Day Programme please complete the form below
MBSR Fundamentals
Please fill out this form and submit to Centre for Mindfulness Ireland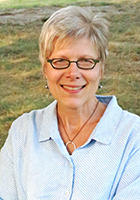 Lynn Koerbel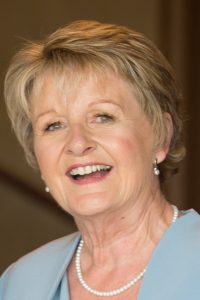 Anne Twohig

Your intentions set the stage for what is possible"
– Jon Kabat-Zinn