Living Mindfulness with Anne Twohig and Kathryn O'Halloran
We hear about mindfulness, we read about mindfulness, we talk about mindfulness. While this may be interesting and enjoyable, it will not make a positive difference to well-being.  What will make a difference to a healthy life and well-being is committing to living mindfulness and integrating this into daily life. This has the power to transform your life and allow you to reap the many wonderful benefits mindfulness has to offer.
Anne Twohig and Kathryn O'Halloran are offering a Living Mindfulness 6-week Programme designed to support participants to learn mindfulness skills to use in real and practical ways.  This Programme draws deeply from the world renowned MBSR Programme by offering key features and practices that are the bedrock of MBSR.
This Programme is tailored for anyone who has an interest in enhancing wellbeing, in strengthening your relationship with self-care, in learning new tools for taking care of what poet Mary Oliver calls 'this one wild and precious life'. 
This Programme is suitable for beginners as well as those who have an established practice and may like to deepen it.  All you need to bring to this Living Mindfulness experience is your intention to be open and present to the six sessions and commitment to the daily practices and exercises of up to 30 minutes a day. 
Allow yourself the opportunity to immerse into what Living Mindfulness truly means.
TEACHERS: Anne Twohig and Kathryn O'Halloran
VENUE: The Novara Centre, Strand Road, Bray, Co. Wicklow
DATES: Tuesdays – 30 April to 4 June 2019
TIME: 7-9.30pm
TUITION FEE: €225
The Programme consists of:
6 Teacher led group sessions of 2.5 hours each
Approximately 30 minutes daily practices and exercises between sessions for the duration of the programme
Guided meditation recordings
Living Mindfulness Application Form
To book a place on this upcoming programme please fill out this form and submit to Centre for Mindfulness Ireland.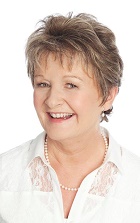 Anne Twohig
Anne Twohig, founder of Centre for Mindfulness Ireland is a Senior Certified Teacher of Mindfulness Based Stress Reduction (MBSR) for the past 12 years. She trained with the Center for Mindfulness (CFM), University of Massachusetts Medical School (UMass) and is now a faculty member of their Professional MBSR Teacher Training Team. Anne has trained teachers in MBSR in the U.S., mainland Europe as well as here in Ireland.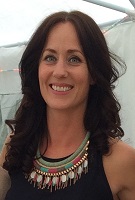 Kathryn O'Halloran

Kathryn, an Associate of the Centre for Mindfulness Ireland, is a qualified nurse and has been practising yoga and meditation since 2000. She is a qualified Mindfulness Based Stress Reduction (MBSR) teacher having trained with the Centre for Mindfulness (CFM), University of Massachusetts Medical School, Worcester, Massachusetts.  She is committed to practising mindfulness in her own life as a busy working mum and is very passionate about sharing these practical and supportive tools with others.