Becoming Trauma-Sensitive:
 Making Mindfulness and Meditation Safe
for Trauma Survivors
A two-day training with David Treleaven, PhD
Fri 23 – Sat 24 October 2020
Royal Marine Hotel, Dun Laoghaire, Co. Dublin
REGISTRATIONS WILL OPEN MID JANUARY 2020
Designed for wellness professionals, this two-day training – led by author and trauma specialist, David Treleaven, PhD – will equip you with the tools you need to offer mindfulness in a safe, effective, trauma-sensitive way.
Places are limited.
If you are interested, please submit the contact form below. 
We will inform you when registrations open
Comments or questions are welcome.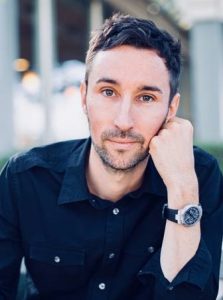 David Treleaven
David Treleaven, PhD, is a writer, educator, and trauma professional whose work focuses on the intersection of trauma and mindfulness. He is author of the book Trauma-Sensitive Mindfulness: Practices for Safe and Transformative Healing (W. W. Norton, 2018), which was acclaimed by Rick Hanson as "a rare combination of solid scholarship, clinically useful methods, and passionate advocacy for those who have suffered from trauma."
He's lectured on trauma-sensitive mindfulness at the University of California, Los Angeles (UCLA), the Center for Mindfulness at the University of Massachusetts Medical School, and the Omega Institute in New York.
Trained in counseling psychology at the University of British Columbia, he received his doctorate in psychology from the California Institute of Integral Studies and is currently a visiting scholar at Brown University.